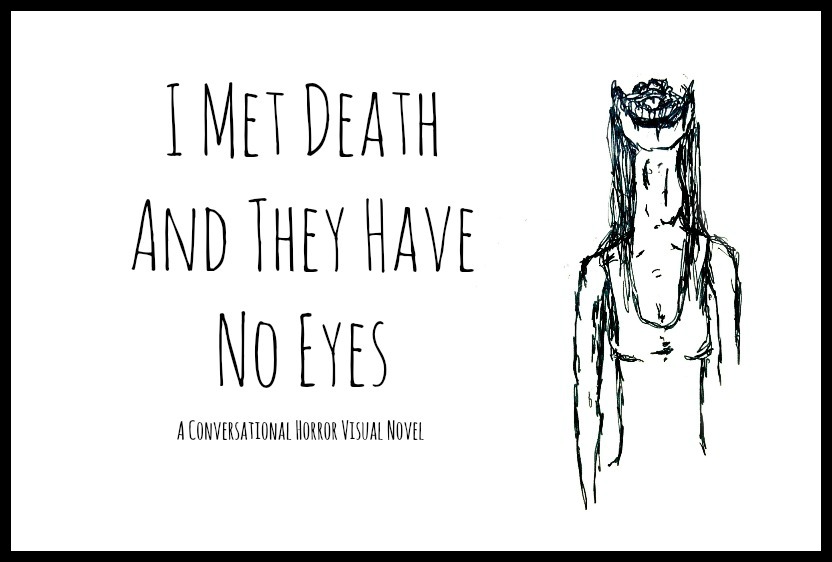 I Met Death And They Have No Eyes
I Met Death And They Have No Eyes is a conversational horror Twine experience about meeting Death and listening to their advice for the living. Using minimalist art and sound design, IMDATHNE delivers an original, conversation based experience inspired by struggles with depression and anxiety.
IMDATHNE is expected to release sometime in January 2018. Thank you for your interest!
Comments
Log in with your itch.io account to leave a comment.
Thank you so much for playing! Be sure to follow this project and share, as we are in the middle of switching engines, and should have a much more complete vision of what the full release will be available soon!